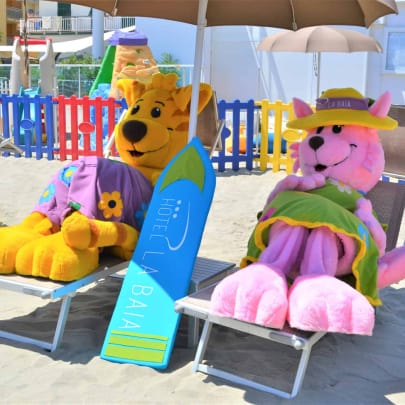 The mascots
With Jack and Tippy, every holiday is great fun! They're the ones who organise games on the beach, mini tournaments, workshops and shows under the stars.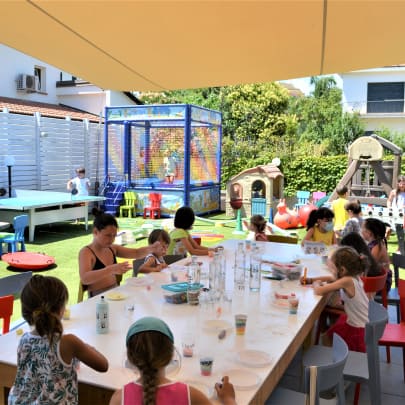 Garden with play area
With a shock-absorbing mat, baby area, slide, swing, trampoline, ping-pong, table football, a large table in the shade for the workshops and for eating together.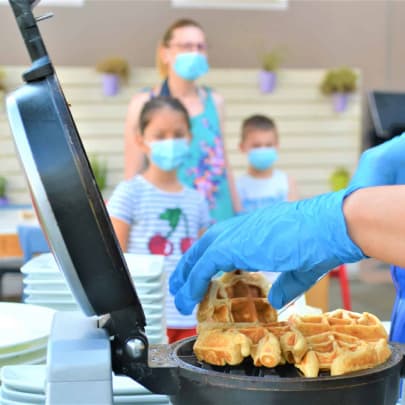 Show-cooking
We have brought the kitchen directly into the garden, to tempt your family with tasty breakfasts in the open air and show-cooking under the stars!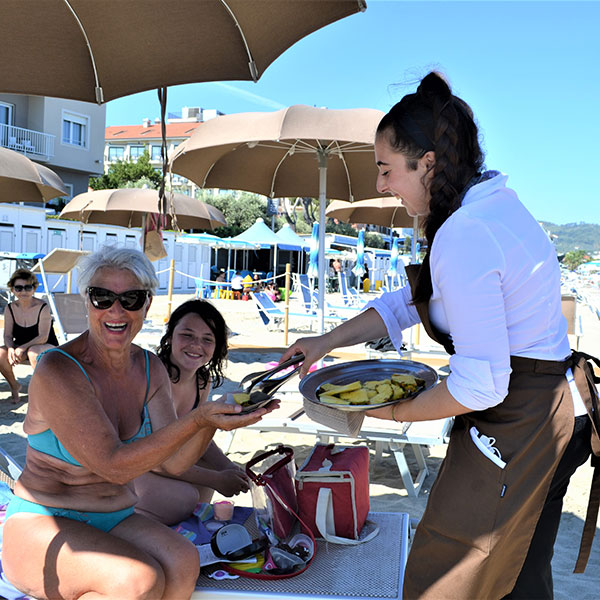 Snack on the beach
Every afternoon we bring mum and dad fruit and sorbets under the beach umbrella, while there's never a shortage of ice cream, bread and Nutella for the little ones. By the way, Jack and Tippy come to have a snack with the children twice a week!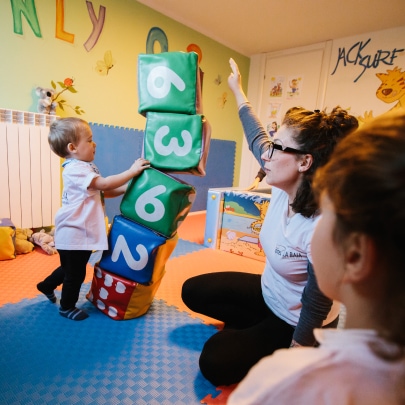 Baby club
For toddlers aged from 1 to 3 years, there are 4 hours of nanny assistance, from 12.30 pm to 2.30 pm and from 7.30 pm to 9.30 pm... so mum and dad can enjoy a romantic lunch or dinner!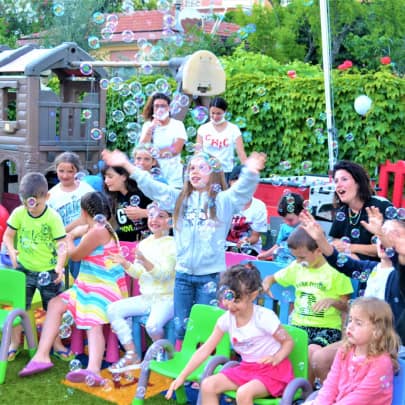 Mini Club
12 hours of entertainment on the beach and in the hotel, creative workshops, mini cooking courses, snacks, shows and magical evenings for little dreamers!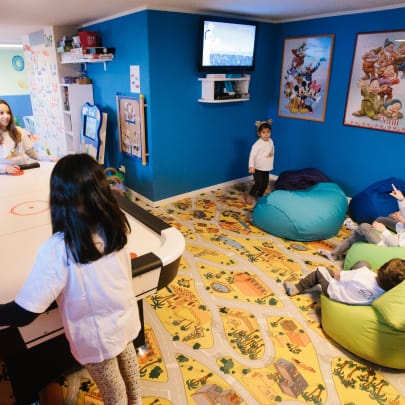 The Jack and Tippy Island
Soft area for babies with nanny assistance; a functional space for children aged 3 and over, with board games, books, tempera paints; game corner with Playstation 5, Wii and Nintendo.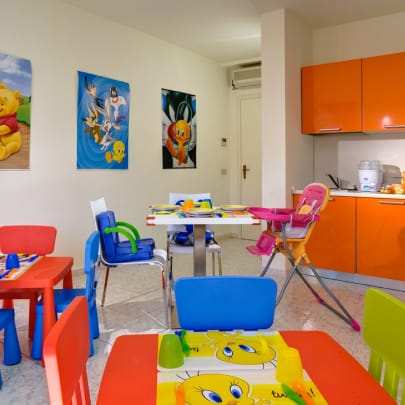 Aloha Baby Restaurant
A kitchenette with tableware, baby food, microwave oven and fridge. You can also eat with the nannies and little holiday friends here.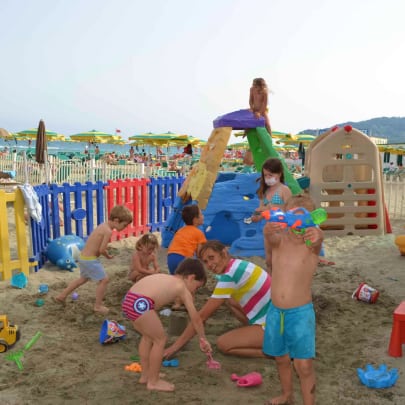 Family beach
12 metres wide and 45 metres long, with 32 beach umbrellas, enclosed play area in the shade where you can have fun with the entertainment staff, sea without breakwaters and with a level seabed.